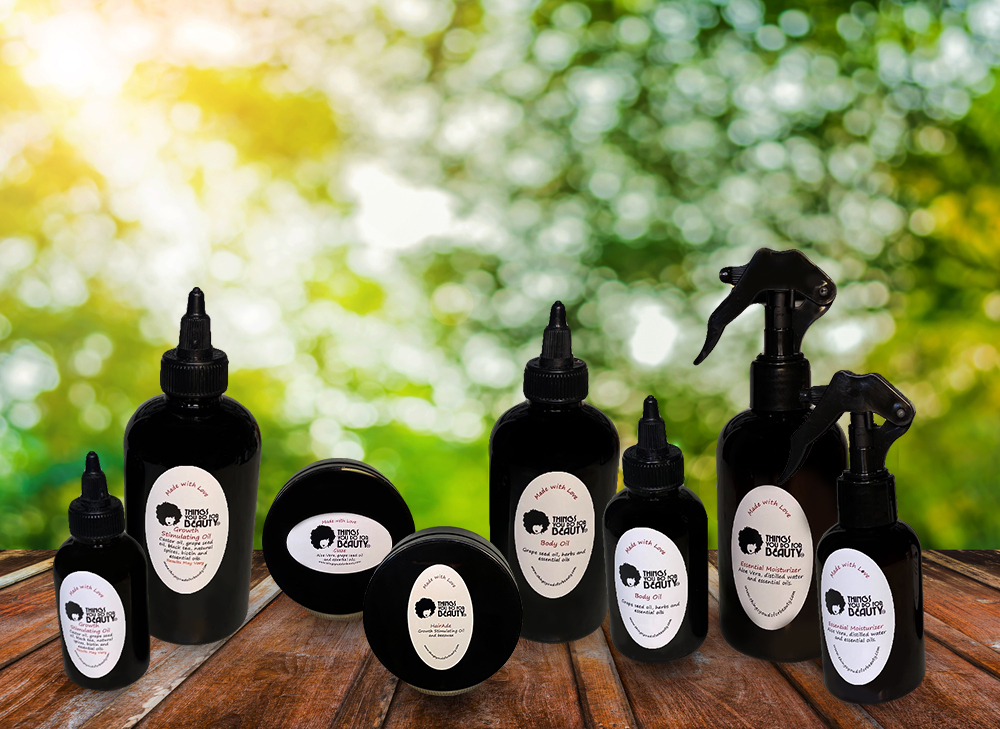 I purchased the Growth Stimulating Oil, how do I use it?
To use as a Hot Oil Treatment, warm in bottle by placing the bottle in a bowl of hot water until the desired warm temperature is reached.
To leave in hair, it is suggested that the oil is applied to the scalp in the morning. Massage in scalp and style as usual.
I purchased the Essential Moisturizer, how do I use it?
Apply the Essential Moisturizer to hair and work your fingers through hair to detangle. Comb after with a wide tooth comb.
I purchased the Glaze, how do I use it?
Apply Glaze to hair to enhance curls before any desired style.
I purchased the Custom Oil, how do I use it?
For the best result, apply the oil to the body after bathing or showering when the pores are open.
I used some of my product and I want to return it, what so I do?
Our sincere apologies, we do not accept product returns unless they are unused.
What is the Return policy?
Please contact us within 3 days of delivery for a full refund, shipping cost will be deducted.
Who is responsible for return shipping costs?
The buyer is responsible for returning items at your own cost.
Are exchanges accepted?
We don't accept exchanges or cancellations as they may put others at risk and can not be resold. Please contact us, using our Contact Form, immediately if you have any problems with your order.